The "Block Duplicates" feature can be enabled to block duplicate Calldrip calls for the same lead. A good example would be if a customer submits multiple leads and multiple Calldrip calls were triggered connecting multiple agents to the same customer. In this case, you would most likely only want to call the potential customer once through Calldrip. This can be resolved by enabling the "Block Duplicates" feature.
Please note that the "Block Duplicates" feature blocks duplicate leads by their phone number.
To enable this feature:
1. Navigate to the left hand side menu and select "My Account" then "Settings"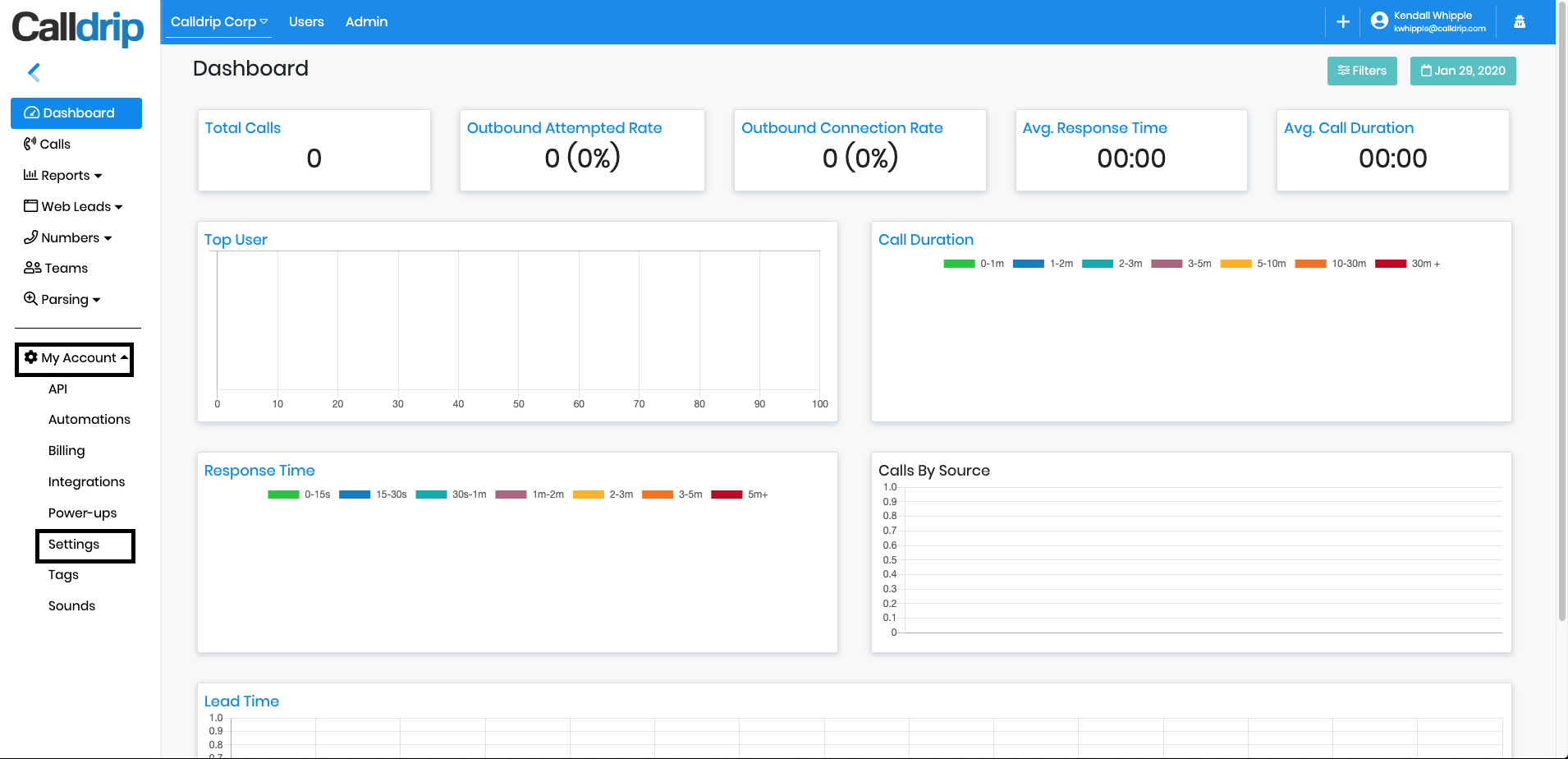 2. Select "Edit"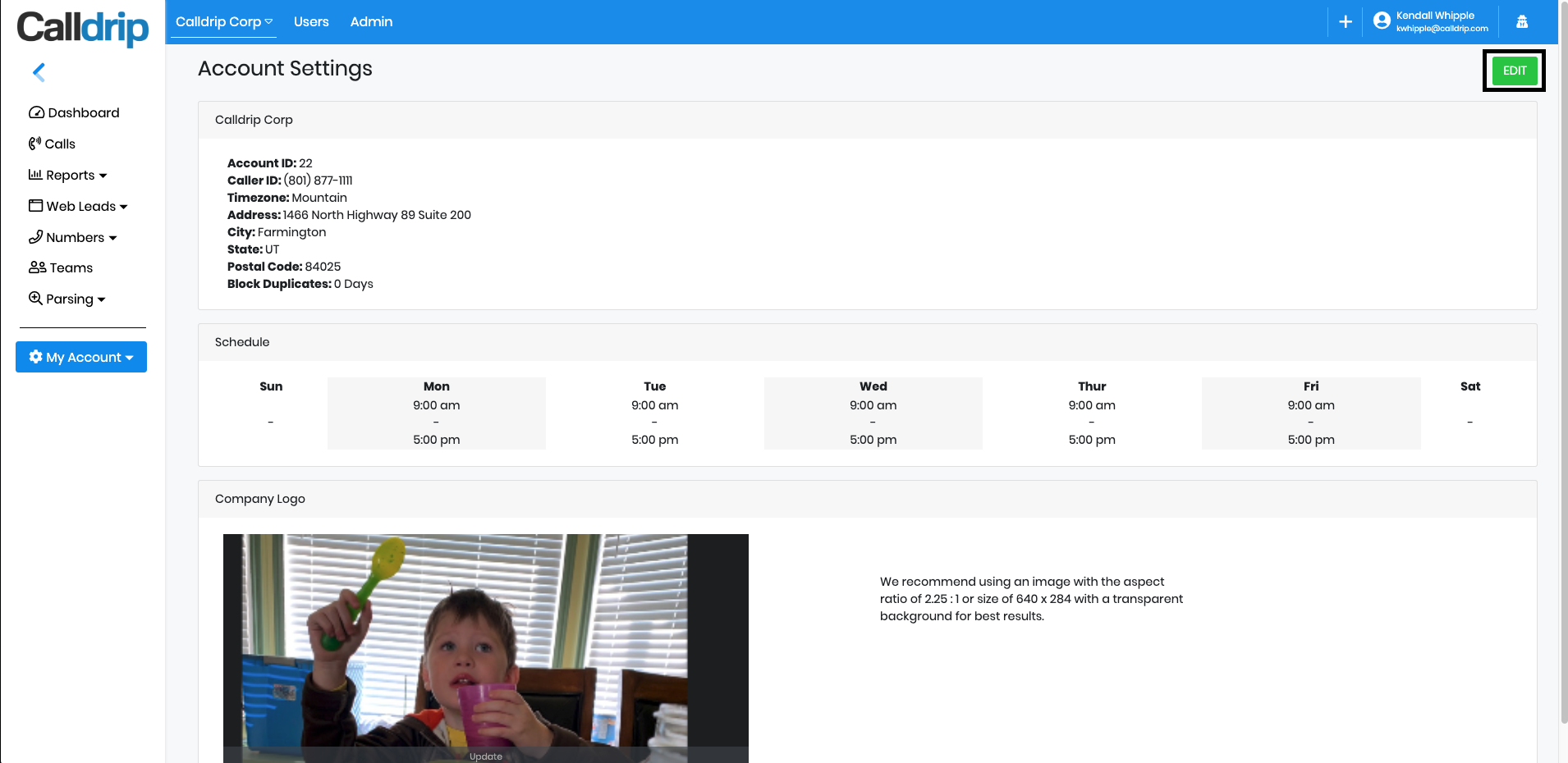 3. Scroll down until you see "Block Duplicates" you can select the amount of days that you'd like the duplicates blocked for (we recommend 1 day).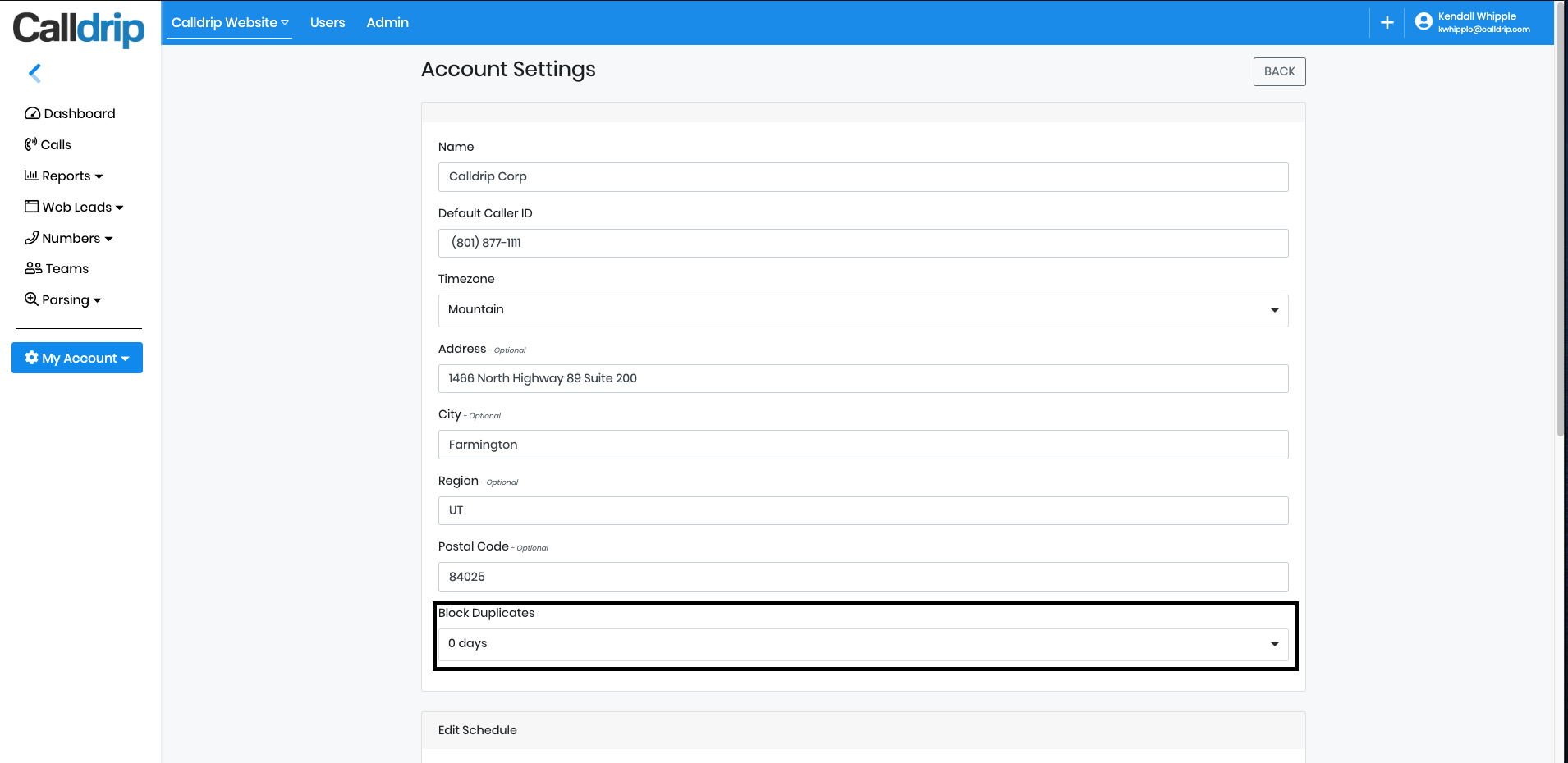 4. Scroll further down and save your changes.
No results found