In addition to having your leads delivered to you via a Calldrip phone call, you can now also enable an email notification delivery method to alert you of new leads or leads that you have missed. (Most of our customers use it to alert them when they have missed a Calldrip call.) Through this email notification delivery method, you can manually trigger or re-trigger a Calldrip call at a convenient time for you. The main benefit of this setting is it allows you to manually re-trigger a lead that has been missed and labeled as "Not Called". Once you manually re-trigger the Calldrip call and connect with the customer, or reach their voicemail, your call status will be updated from "Not Called" to "Connected". Although not recommended, these email notifications can be used as your primary method of lead delivery within your Calldrip account. We do recommend that they be used as a backup/failsafe in the event that you miss a Calldrip call for a specific lead. To configure this as backup/failsafe, you will need to configure your notification on your last and final call attempt within your Flow.
With the email notification enabled, you will receive an email similar to the following: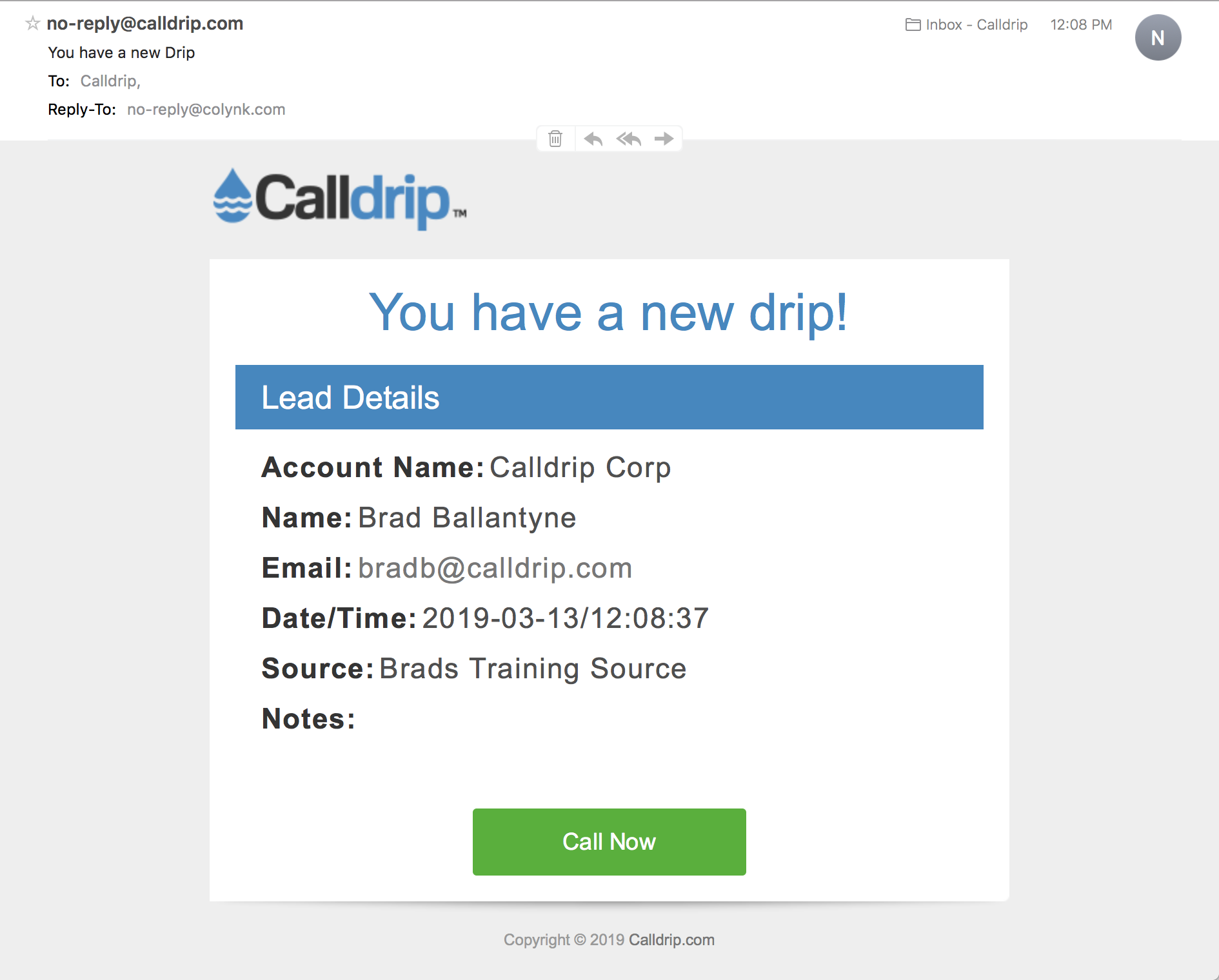 To manually trigger the Calldrip phone call, simply click "Call Now". Your call will be on the way shortly.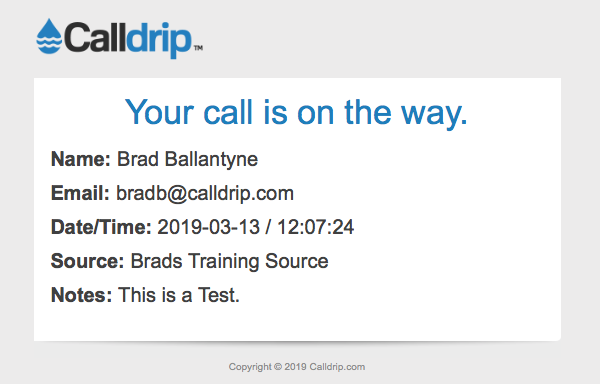 If you choose to enable the email notification delivery method, we recommend you configure the notification on the last and final attempt in your flow. (Similar to this example.)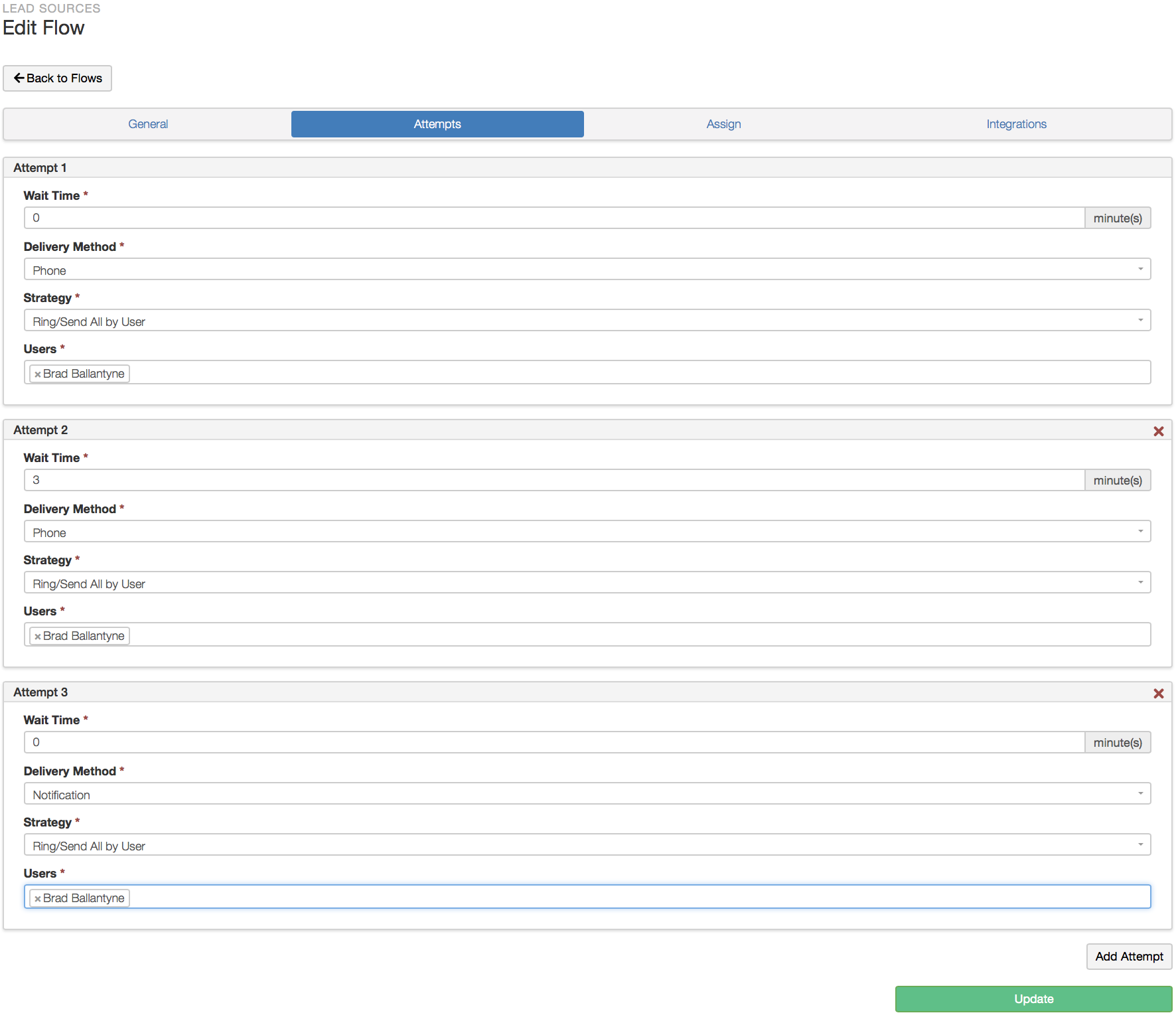 If you need any help enabling the Notification alerts in your flow, please simply contact your Account Manager at accounts@calldrip.com or 801-877-1111 Option 1.
No results found