Not Set Up With Flow
Are you seeing "Not Set Up With Flow" within your Lead Source page?
Don't worry! Your Calldrip account should still be functioning normally. This is just an opportunity for you to set up your ring strategies with our new Flows feature.
Flows were created to save you time, you can create one Flow (or multiple Flows) and attach it to your Lead Sources. This is much quicker than editing/adjusting each individual ring strategy attached to each individual Lead Source.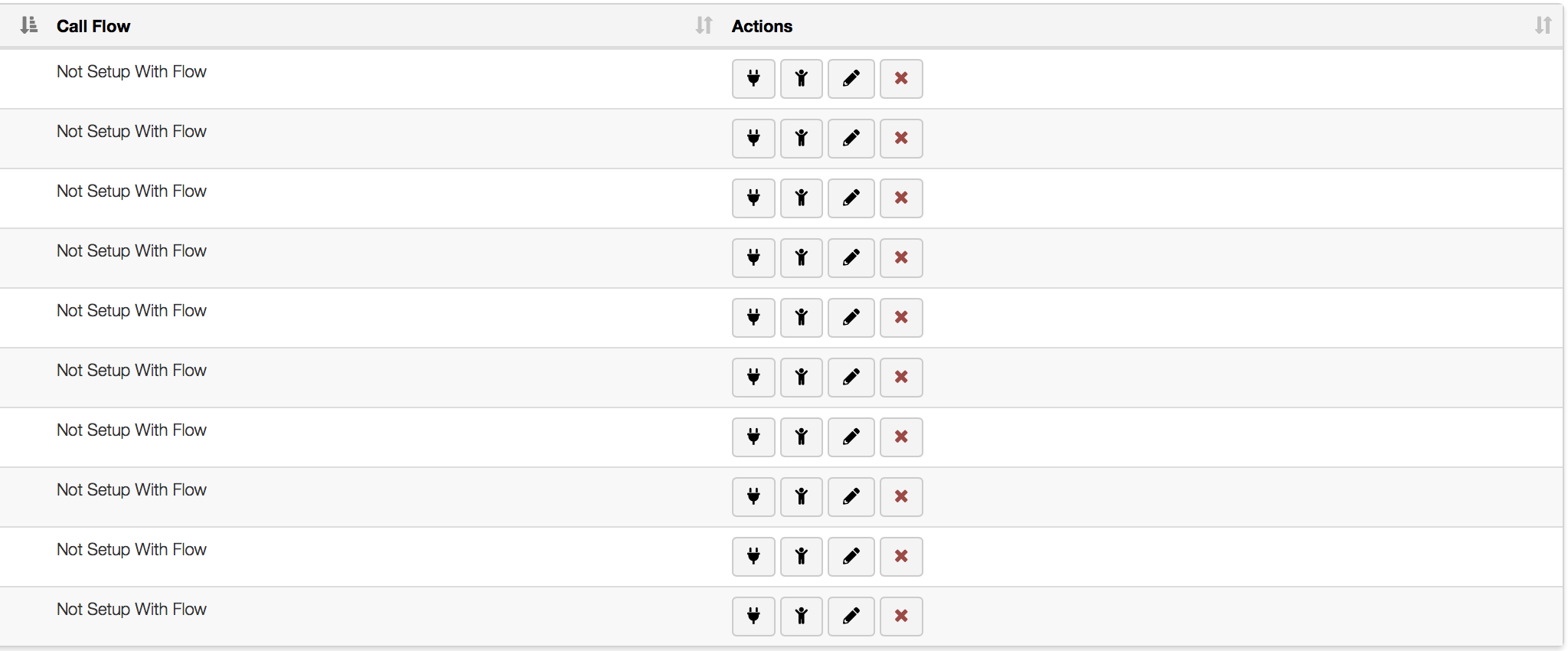 You can configure a new Flow by clicking on the "Flows" tab and then clicking "Add Flow".
Follow the walk through process to configure your flow to ring your sales agents.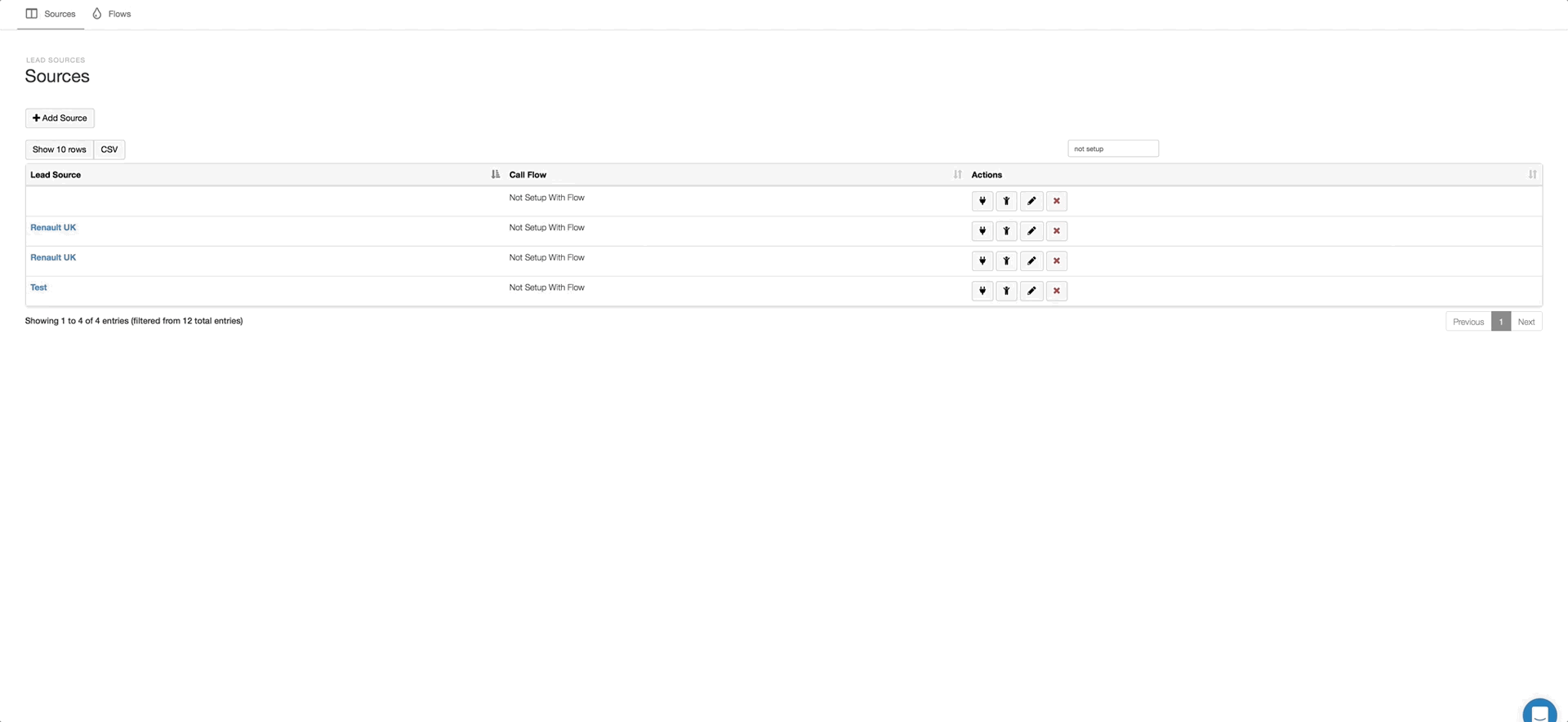 Now simply attach your newly created Flow to each of your Lead Sources that are "Not Setup With Flow".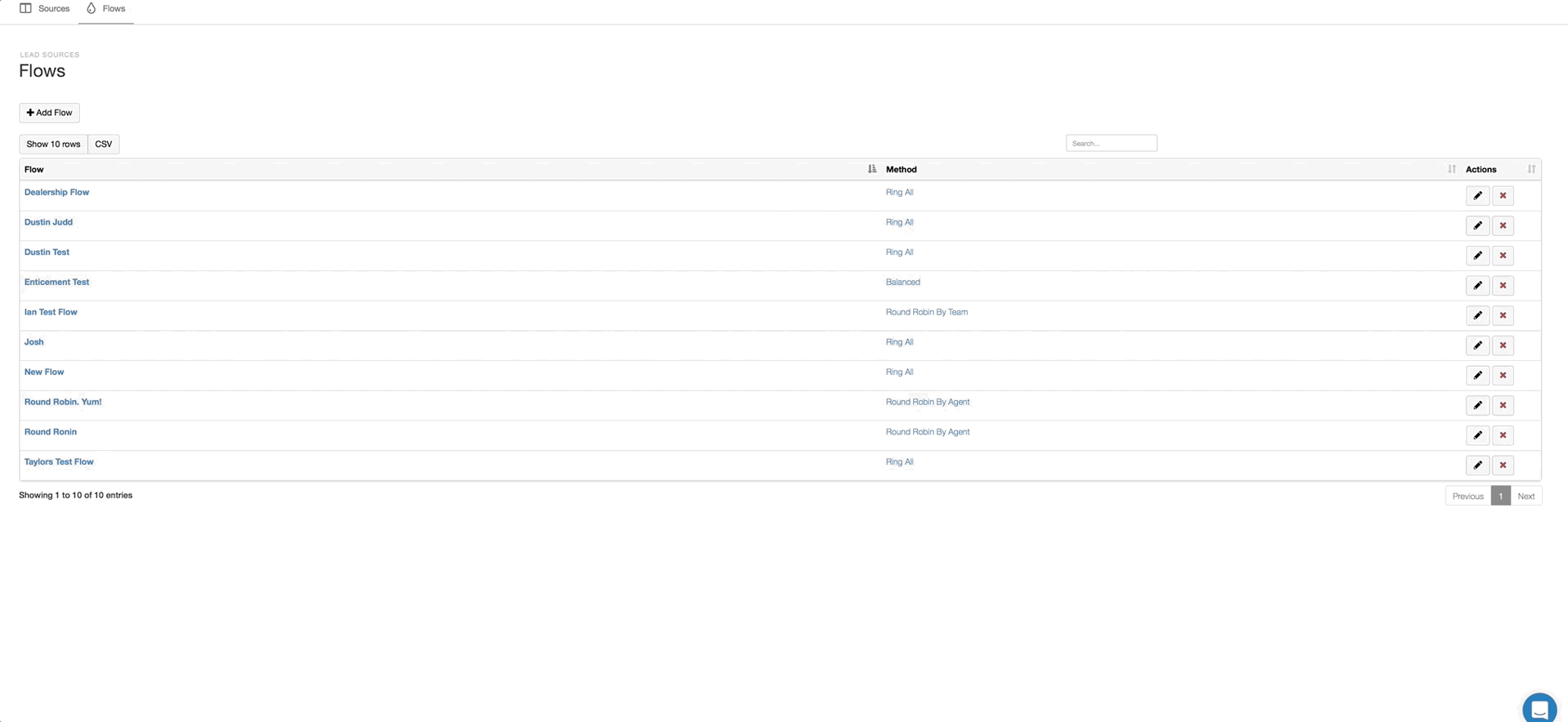 No results found