If you are not receiving text message alerts when you take a Calldrip call the following steps will help troubleshoot the most common reasons for this issue:
1. Check that you have the correct cell phone number in the Text Message field in your User Profile.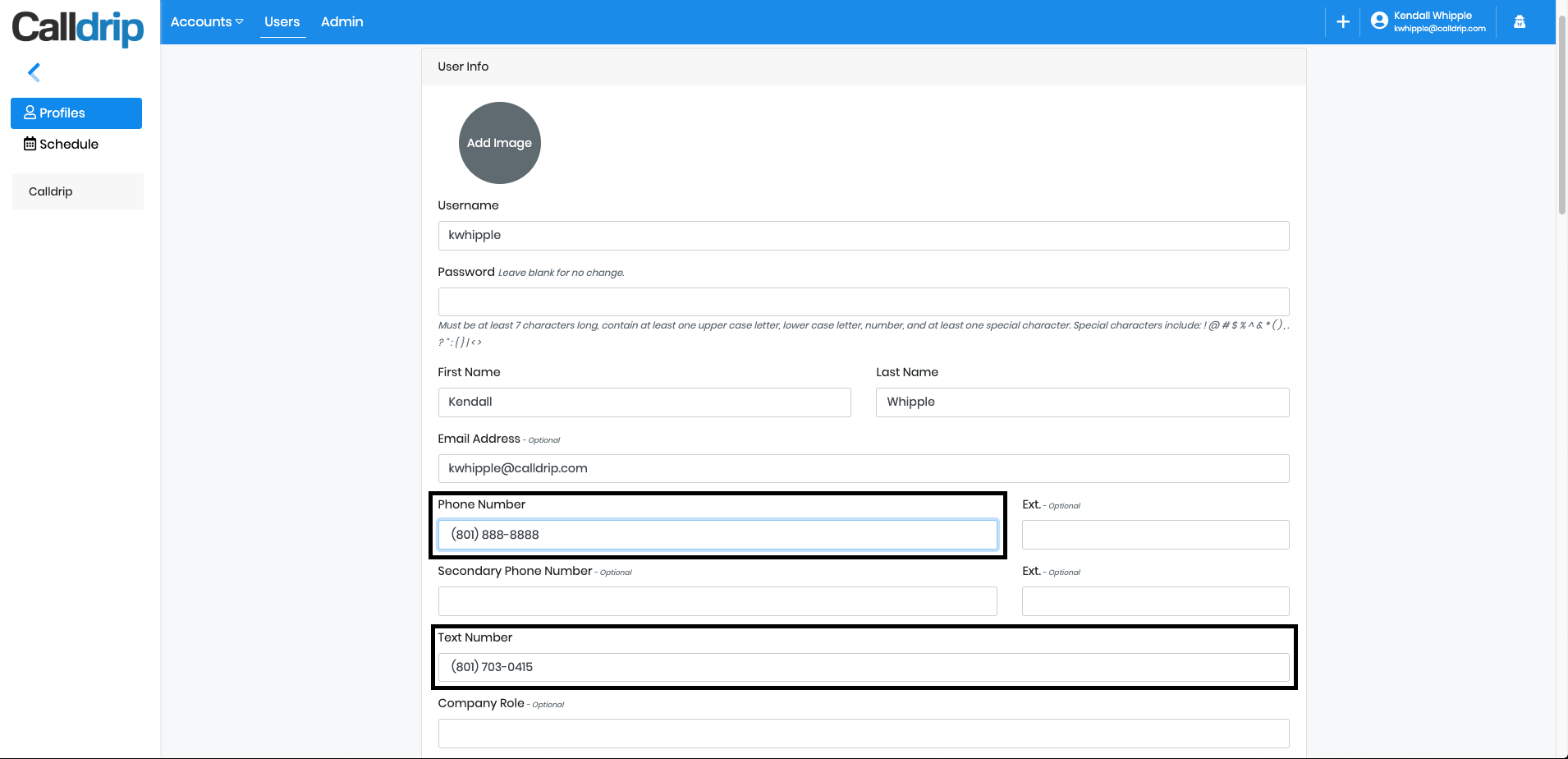 2. Navigate to the top right of the page to access your user profile dropdown, select Alerts.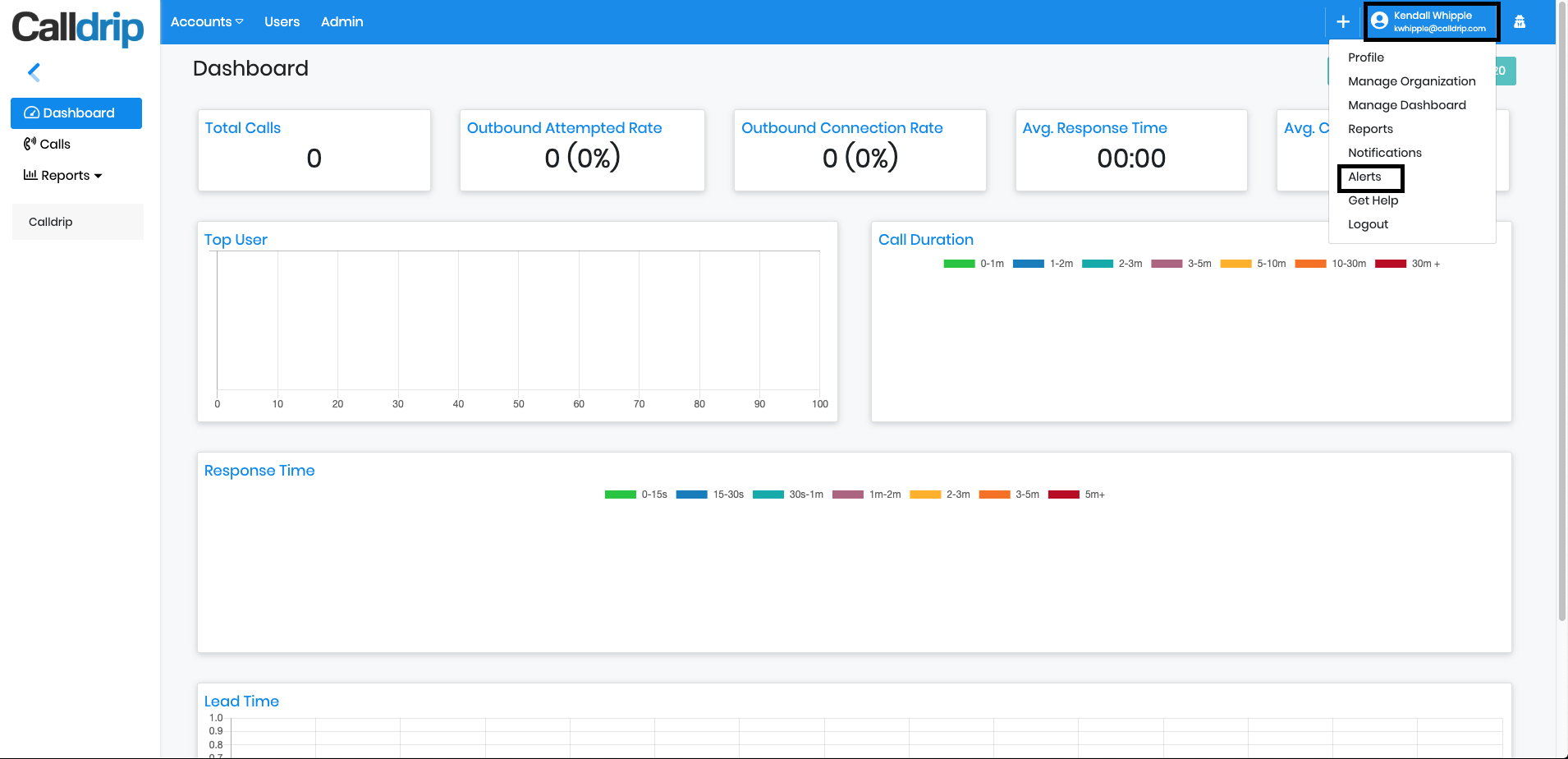 3. Toggle the SMS Lead Alert button to blue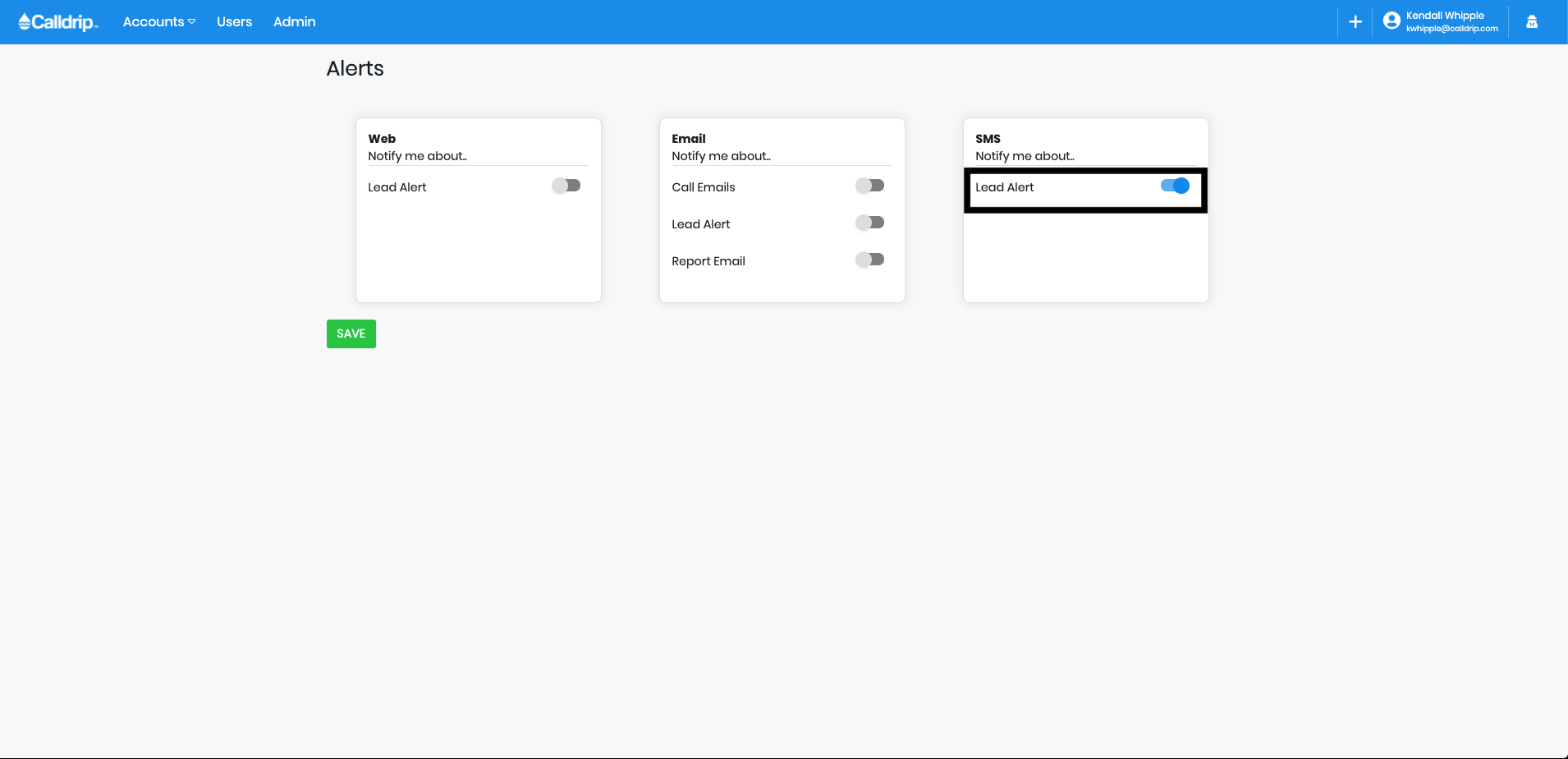 3. Text " Help" to "71536". You should receive a message similar to the below. This means you are now enrolled with our short code texting service and should begin receiving Text Message notifications from Calldrip!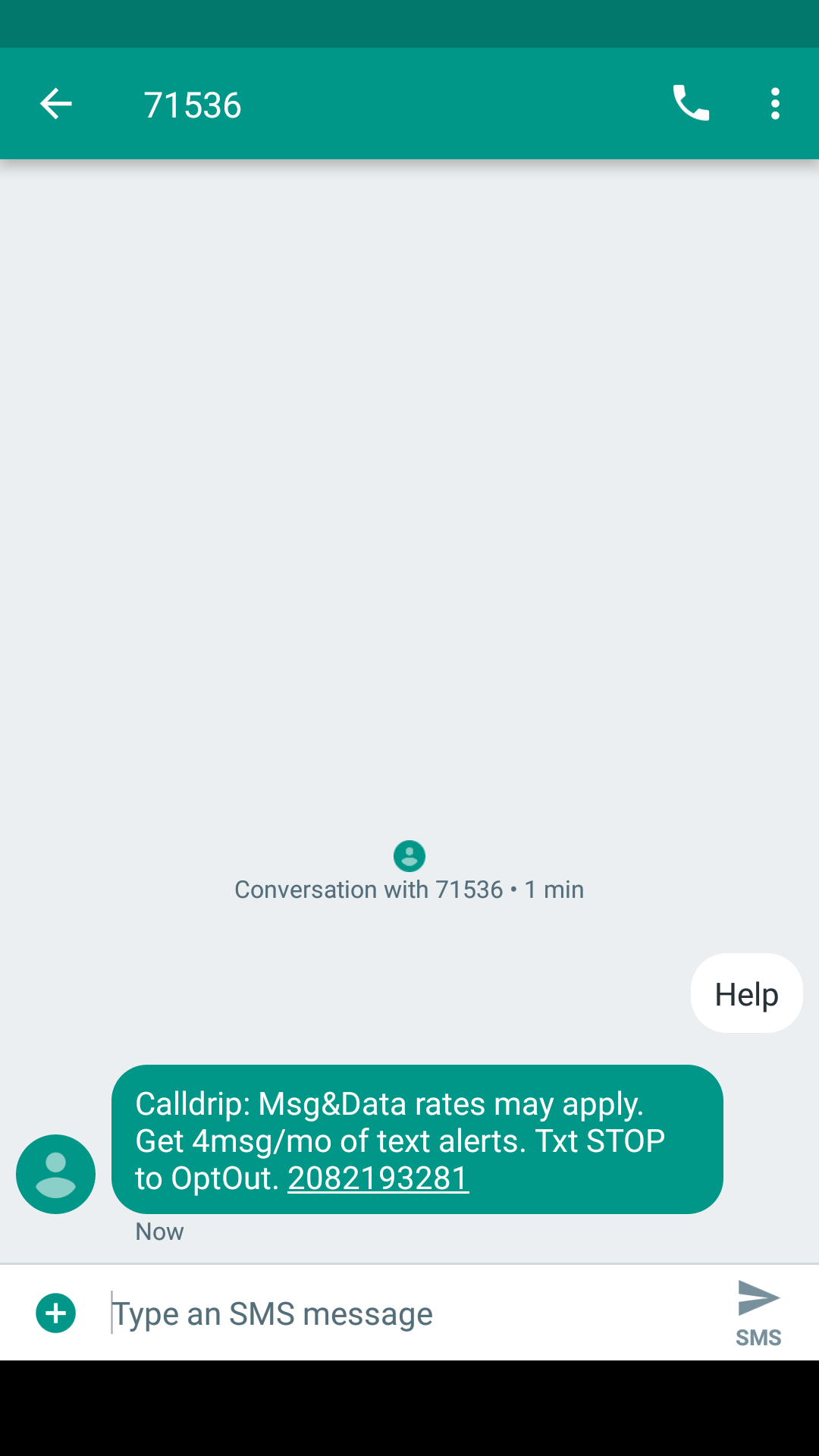 4. If texting "Help" to "71536" doesn't return a text message, then try texting "Help" to "22000". Currently this number is used by Google, Inc. to send various verification messages. Texting "Help" to this number is a great way to test that short code messages are enabled for your wireless plan.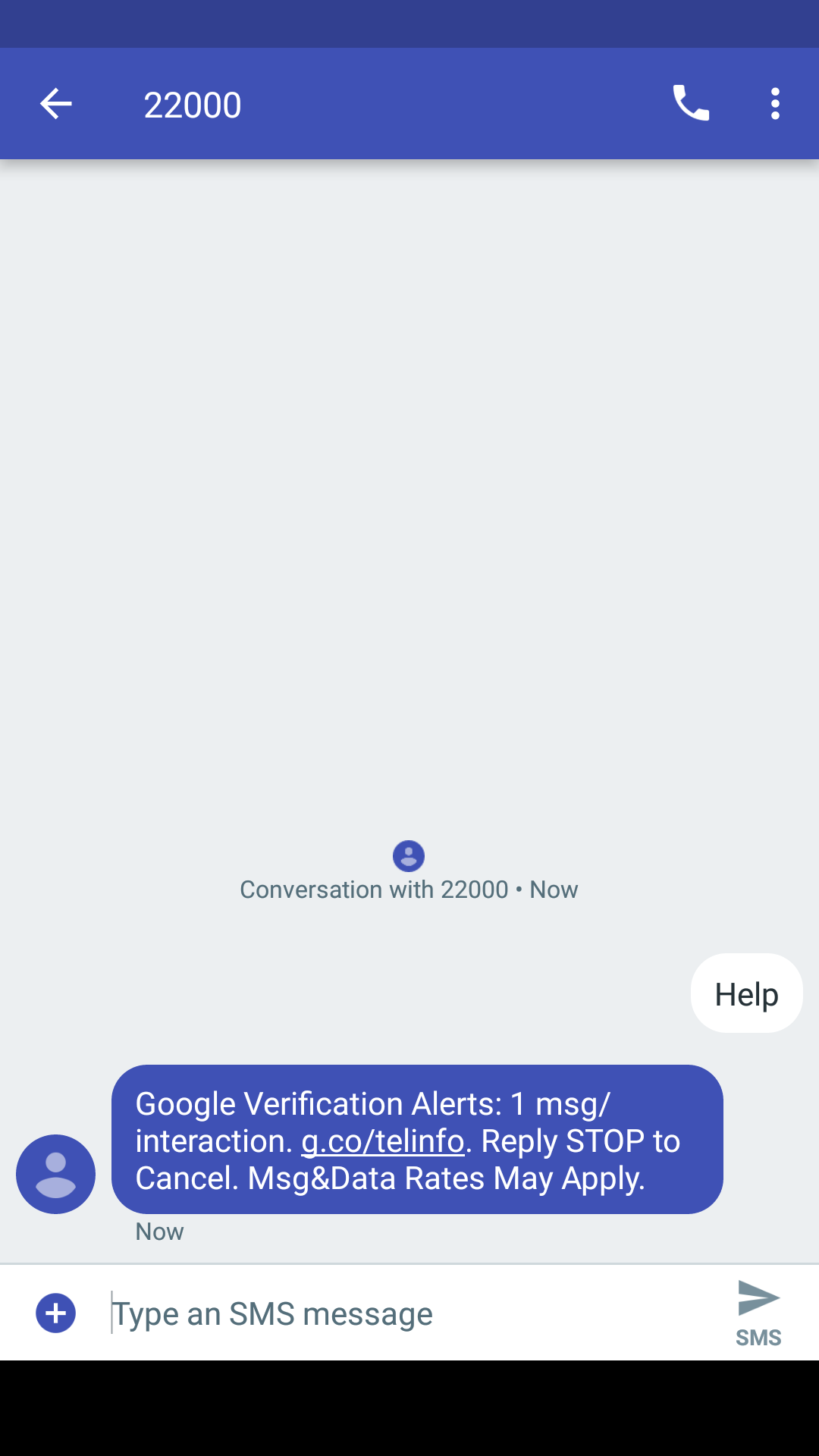 5. If you don't receive a text message from either Calldrip (71536) or Google (22000), or if you receive a "Service Access Denied" message, this means that your wireless plan does support short code messaging. You will need to reach out to your wireless phone provider to enable short code text messaging.
If you receive a message from Google (22000) but not Calldrip (71536), or if you have any additional questions, please contact our support department.
No results found